Galerie Cinema AnneDominique Toussaint presents group show in New York
From March 10–April 10, 2015, the parisian concept of Galerie Cinema will be presented in New York City at 972 Fifth Avenue for an ephemeral exhibition.
In September 2013, producer Anne-Dominique Toussaint opened in Paris the first art gallery dedicated to the artists freely inspired by the cinema.
Chief operators, photographers, visual artists, and directors offer to the audience a singular and modern perspective on the influence of cinematic arts on the field of contemporary international artistic creation.
In New York, Anne-Dominique Toussaint will present a group show in the The French Embassy's Stanford White-designed mansion. For one month, New Yorkers will be able to discover the creations of the prestigious artists represented by this atypical Galerie Cinema : Directors Cédric Klapisch, Atiq Rahimi and Jan Kounen, cinematographers Ed Lachman and Agnès Godard, actors James Franco and Vincent Perez, photographers Kate Barry and Harry Gruyaert, and director-photographer Raymond Depardon.
An opening reception will take place on March 9, 2015 in conjunction with the 20th annual New York-based film festival, Rendez-Vous with French Cinema, organized by UniFrance Films, a French organization responsible for the promotion of French cinema throughout the world. This exhibition organized with the Cultural Services of the French Embassy is made possible by Le Fonds Culturel Franco Américain (DGA/MPA/SACEM/WGAW), Natixis and the optics manufacturer Angénieux. Support is provided by the Aperture Foundation.
In Paris, Galerie Cinema Anne-Dominique Toussaint will welcome San Clemente, the photos of Raymond Depardon, from March 13 through May 16, 2015.
Télécharger le pdf
SÉLECTION D'OEUVRES DE L'EXPOSITION: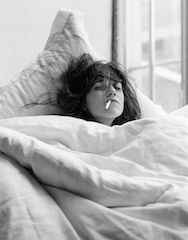 KATE BARRY - Charlotte Gainsbourg, 2013
29,5 x 37,4 cm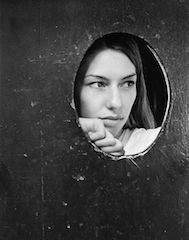 KATE BARRY - Sofia Coppola, 2013
29,5 x 37,4 cm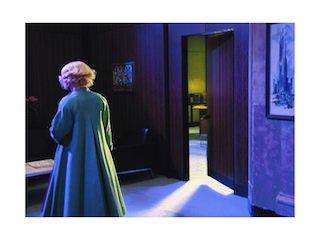 ED LACHMAN - Far from Heaven, 2013
57,5 x 78 cm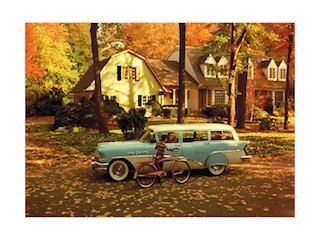 ED LACHMAN - Far from Heaven, 2013
57,5 x 78 cm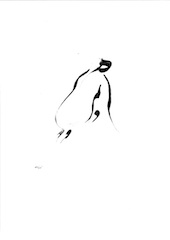 ATIQ RAHIMI - Le mot nu, 2015
Dessin original - 31x 39 cm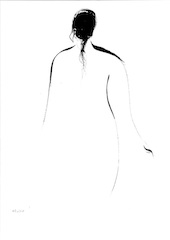 ATIQ RAHIMI - L'aimance, 2015
Dessin original - 31x 39 cm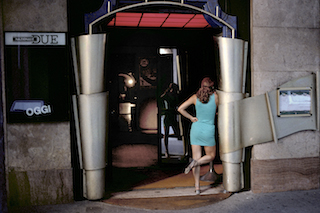 HARRY GRUYAERT - Italy Turin, 1997
54 x 81,5 cm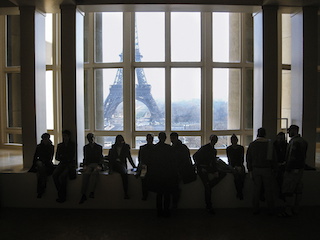 CEDRIC KLAPISCH - Musée de l'HOmme, 2014
40 x 53 cm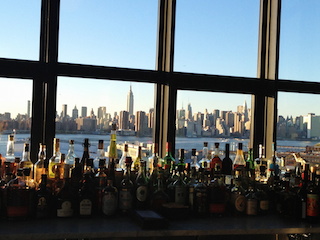 CEDRIC KLAPISCH - Bouteilles Wyte Hotel, 2014
40 x 53 cm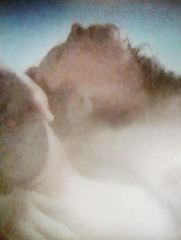 AGNES GODARD - Série 8#3, 2014
32 x 42 cm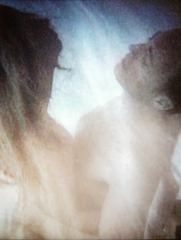 AGNES GODARD - Série 8#2, 2014
32 x 42 cm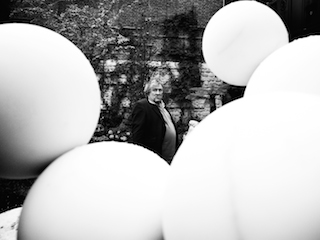 VINCENT PEREZ - Les ballons, 2014
80,5 x 60,5cm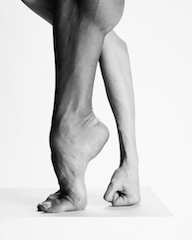 VINCENT PEREZ - Pied et Poing, 2014
41 x 51 cm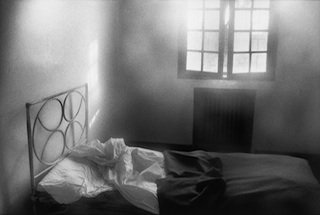 RAYMOND DEPARDON, 1970
40 x 29,7 cm
PHOTOS DU VERNISSAGE: